Box of sewn pink stripes.. needs to be ironed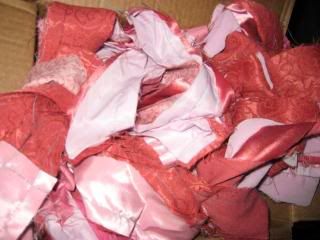 Piles of purple left to go... I am so sad!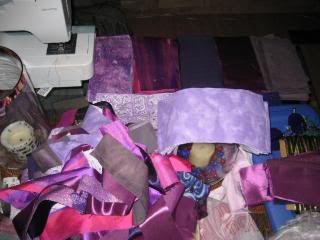 Hey.. at least the shoes are almost done. I keep adding stuff, BUT SRSLY! I AM ALMOST DONE NOW. They have trim, bells, and little plastic beaded tassels on the back. I painted the white heels gold, because the finish was damaged. I'm gluing really tacky plastic faceted gems to the heels, and I'll probably finish it with a little gold paint detailing to match the gogo shoulder. NO ONE WILL EVER SEE THE HEELS. I am crazy, I know.