Tania and I tarded all over Waco. It was great.
Somehow, we found time to stop by the fabric store and get me the last things I needed for Tellah. (Turns out I still need more, but that'll be one last trip tomorrow or so)

We spent a lot of time dicking around with the Wii, too. While she played the FF IV sequel, I watched and worked on costumes. The top of Tellah is done, and the bottom of Tellah is almost finished. I still need to add trim, bells, etc to the shoes, but they are covered with fabric now.

Hair& Shoes!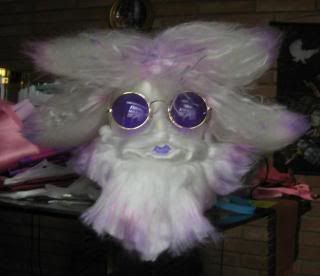 Edit: Why am I bothering with aging makeup for this costume?
I've never done it before, and it seemed really exciting, so I bought an eyebrow pencil and decided to play around.

MUGSHOT INC!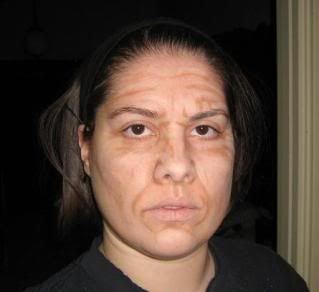 WITH ALL THIS HAIR IT DOESN'T MATTER D: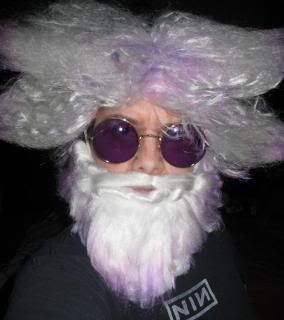 And yes, Tellah's rockin' it to NIN.. hurrrr