I don't have a new flash card yet. But I did borrow one to take all the pictures I'd been meaning to take for the past few months.
It's exciting? :O
I added a photo of the pissed off raccoon to the previous entry. Animal control came and took him/her away earlier today. Now we just have to rebait the trap and try to catch the others.

I updated my cosplay.com photo gallery with in-progress pictures of the red mage costume. I took a picture of the back, one of the front, and uploaded a picture of the hat celine took :X
Photos here

Also, I took some pictures of my hair since people initially freaked out about it. It's actually grown quite a bit since I first got it cut, but you get the idea. I'm grabbing the ends of my hair in one photo. XD It's short!
Oh, and you also get to see my new frames. I like them




Also, while I was taking photos of other sewing projects, I got some really cute pictures of Senpu.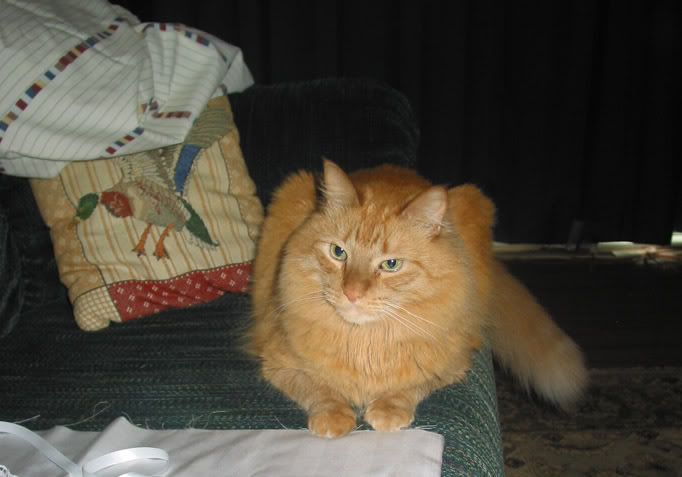 Hooray for pictures?
I will put up more later with more sewing projects XD